The journey of food, from farm to table.
This book is a beautiful photographic exploration of Canadian cooking. Through the stories and insights of some of Canada's most talented chefs, farmers, and front-of-house professionals, Faces of Food brings to life the countless unique narratives behind Toronto's culinary delights.
This is a celebration of our wonderfully diverse food scene, and of those who make our food truly world-class.
Discover the people who are forging the identity of Canadian cuisine, and bringing your favourite dishes from farm, to kitchen, to table.
William Roman

Rosewood Estates Winery

Vito De Fillippis

Top Tomato Farms

Scott Vivian

Beast Restaurant

Sash Simpson

North 44 & Sash Restaurant

Rachelle Cadwell

Beast Restaurant

Nancy De Fillippis

Top Tomato Farms

Malcolm Campbell

Auberge du Pommier

Jennifer Belanger

One Restaurant

Jason Cox

Opus Restaurant

Jason Bangerter

Langdon Hall

Jamie Drummond

Good Food Revolution

Ivana Raca

Ufficio & Resto Boemo

Ingrid de Martines

Perth Pork Products

Guy Rawlings

Montgomery's Restaurant

Gillian Flies

The New Farm

Fred de Martines

Perth Pork Products

Emily Pearce

The York Club

Dom De Fillippis

Top Tomato Farms

Daniel Klahsen

Monforte Dairy

Carl Heinrich

Richmond Station

Brent Preston

The New Farm

Antony John

Soiled Reputations

Antony De Fillippis

Top Tomato Farms

Alexandra Feswick

The Drake Hotel

Adrian Forte

AF1 Caribbean Canteen
Meet the Faces of Food.
Faces of Food features an eclectic mix of the incredible individuals behind Canadian cooking. From chefs, to farmers, to sommeliers, and even to cheese producers – they're all here, and they all have a fascinating story to tell.
Stunning photography draws you into their craft, and showcases the care and dedication that each of these people commit to their profession.
Buy the book, and meet the faces of food.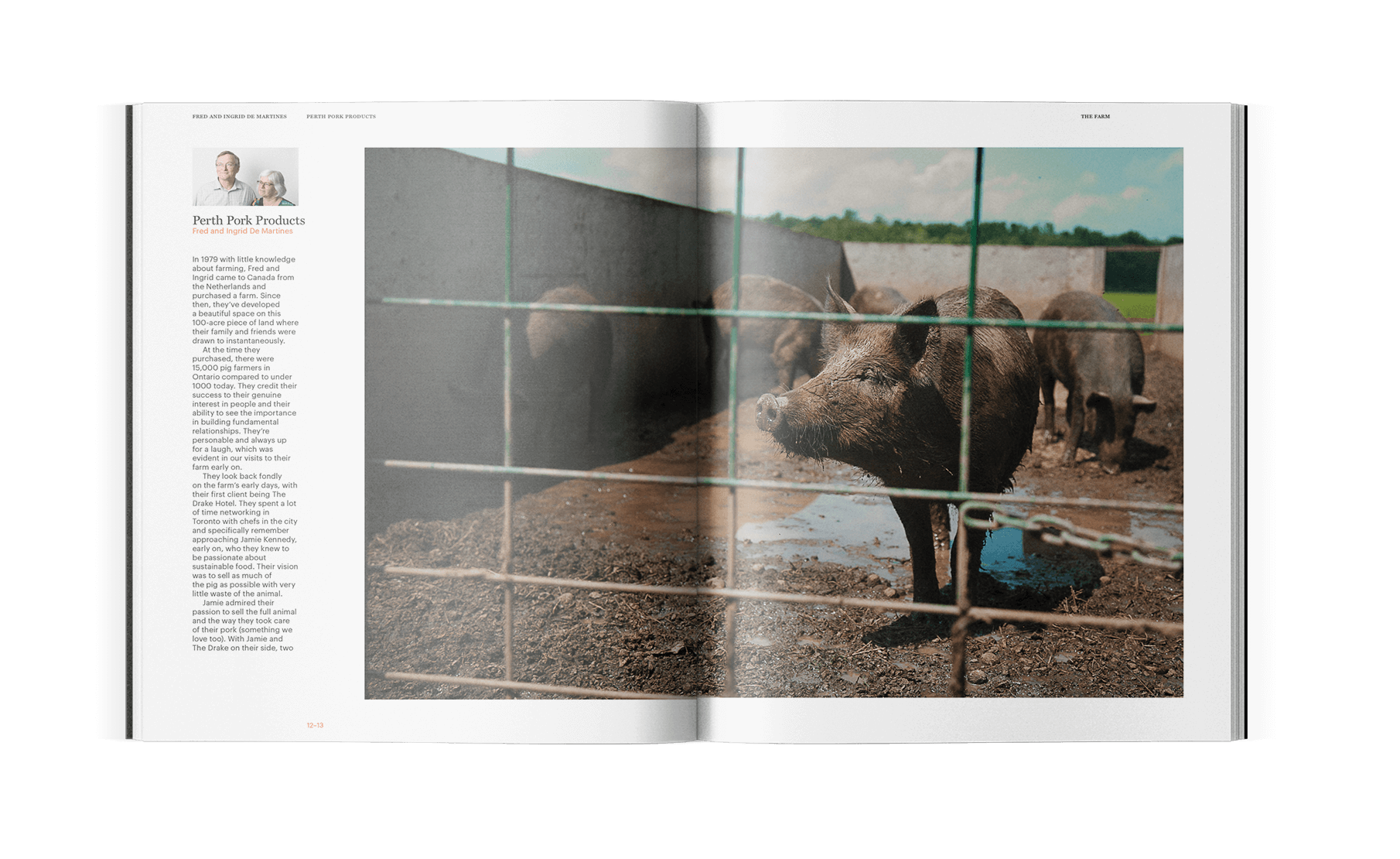 The Farm
Great food starts at a great farm. Take a glimpse into the hard work and skill of those at the very start of the great Canadian food journey.
The Kitchen
The kitchen is where the best ingredients become the best dishes. Discover the philosophies and stories of some of Canada's best chefs, and how they came to be where they are now.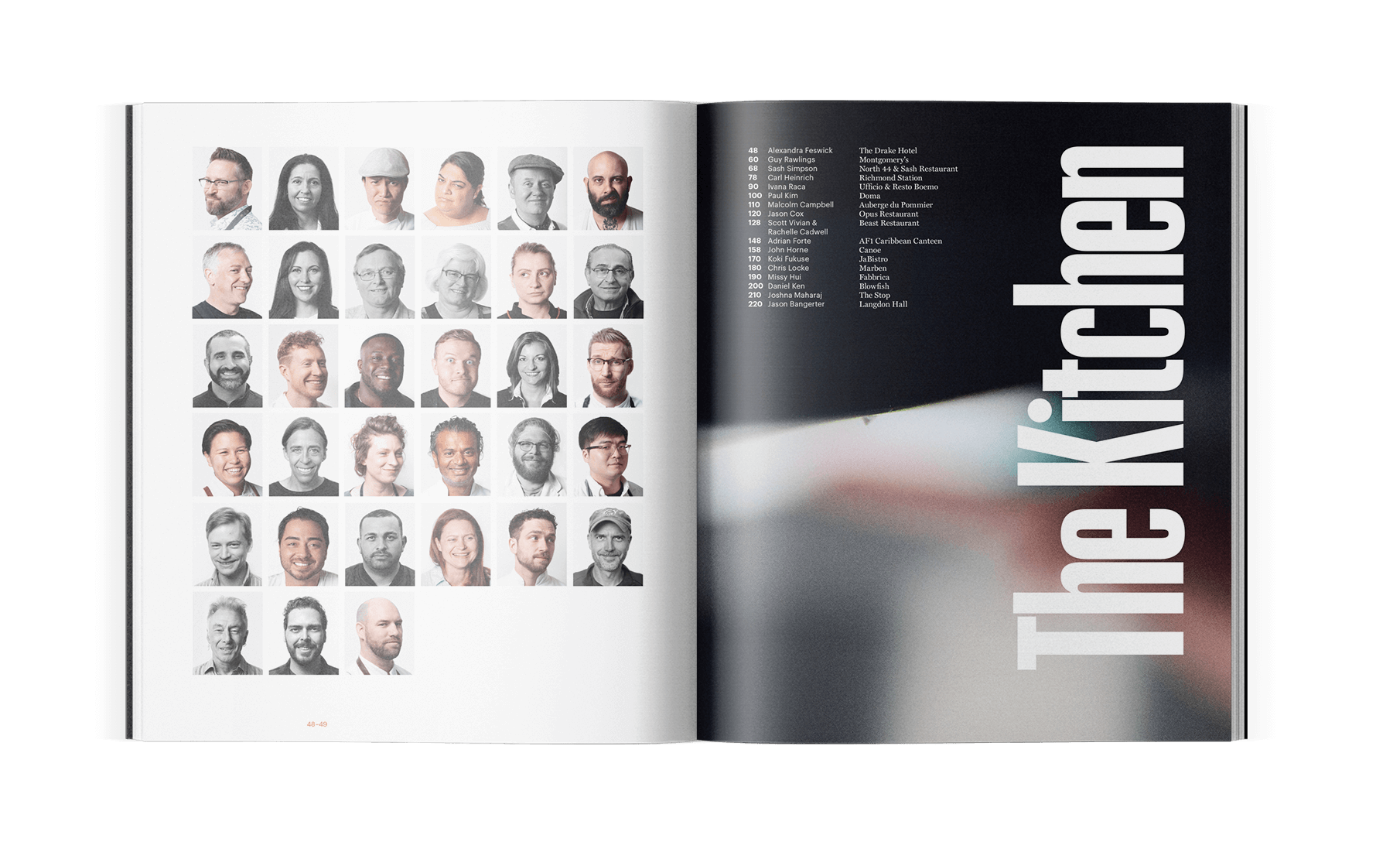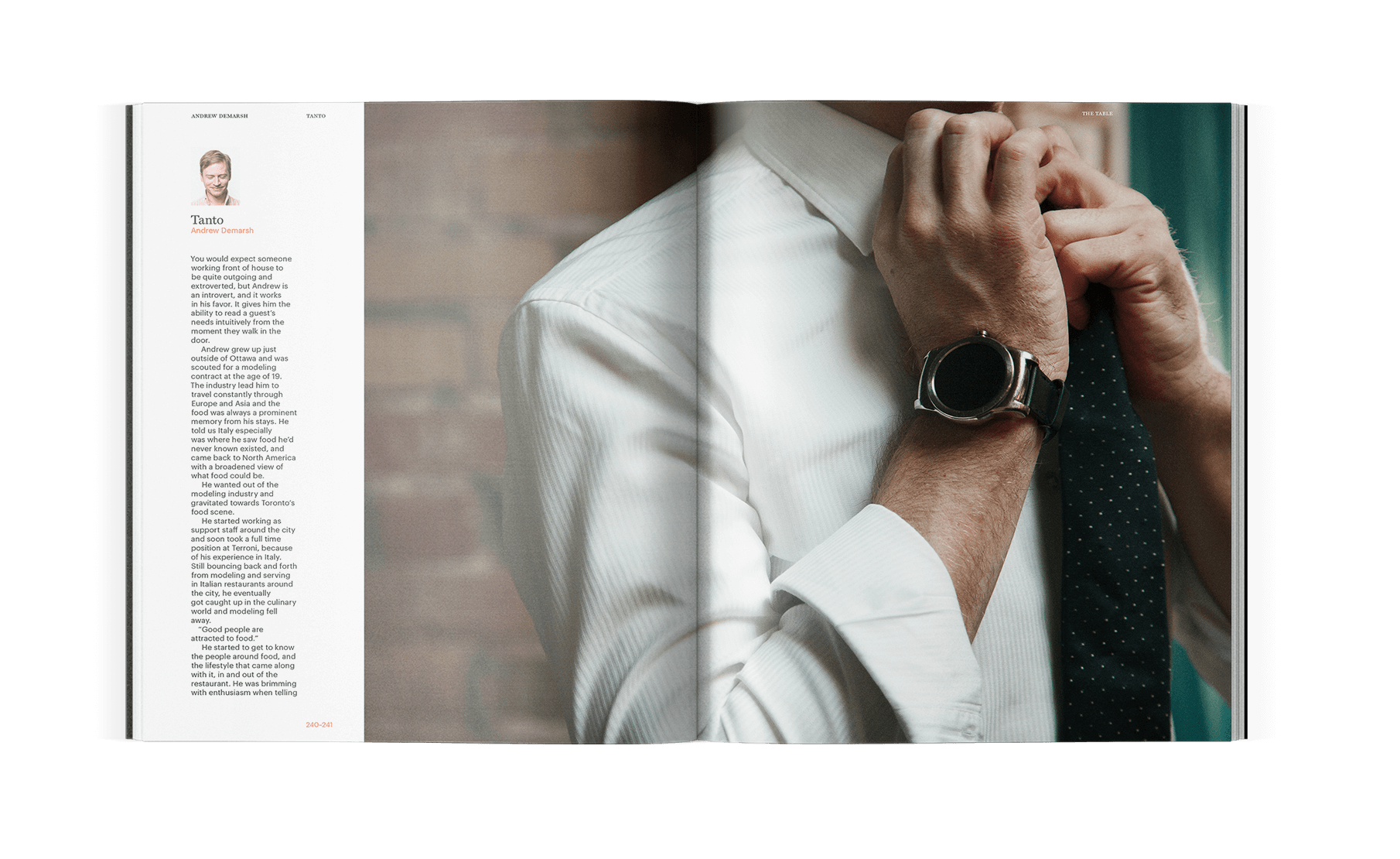 The Table
Memorable food moments are defined at the table. Explore the tales and meticulous methods of those who deliver the city's most captivating dining experiences.
Faces of Food is an incredible journey of 33 people who chose to make their life what it is today. An extraordinary book of passion, determination and strength. Loved it!
– Jill Soon
The format of the book is pretty cool. It follows the stories of food through eyes of the people who make it. I'll admit that it made me realize I was a foodie all along.
– Janice Lahti
A beautiful book! From the gorgeous photographs to  the amazing stories – it took me on a delicious  and insightful journey of the the Toronto food scene. Loved it!
– Chris Money