Anna Chen
Through humility, determination, and a mother's inspiration, Anna has quietly created one of Toronto's best eating spots.
The first thing we noticed walking into Alma was the calming atmosphere. The minimalist design and homey, wood-paneled ceiling set the stage for our conversation with Anna – chef and owner of Alma. Early on in our chat, we recognized how this space reflected her true nature, both as a person and as a chef.
"Alma is all about good food and comforting food that I am familiar with, influenced by my upbringing in India and then moving here and going to culinary school, and having an Italian/French cooking background".
Anna's diverse background as a chef is what caught our eye about Alma. Once again in our food journey, we were reminded of the rich variety of cultures represented in this food scene – something so unique to Toronto. We were so intrigued by her contribution to this culture, with her childhood in India and how this influenced her career.
"Growing up, both my parents are Hakka Chinese, and on weekends we would go out to Indian restaurants. My parents were well-off enough that we could go out and eat at different restaurants, and try different things. But on weekdays, my mother was very much the home cook. We had Hakka food every day, 3 meals a day. When I was little I used to accompany her to the markets to get groceries. She cooked every day, and Hakka food at its heart is very much like peasant food. Lots of stews, lots of cabbage in different forms, lots of vegetables…it is very nourishing food. That's the basis of my cooking here at Alma."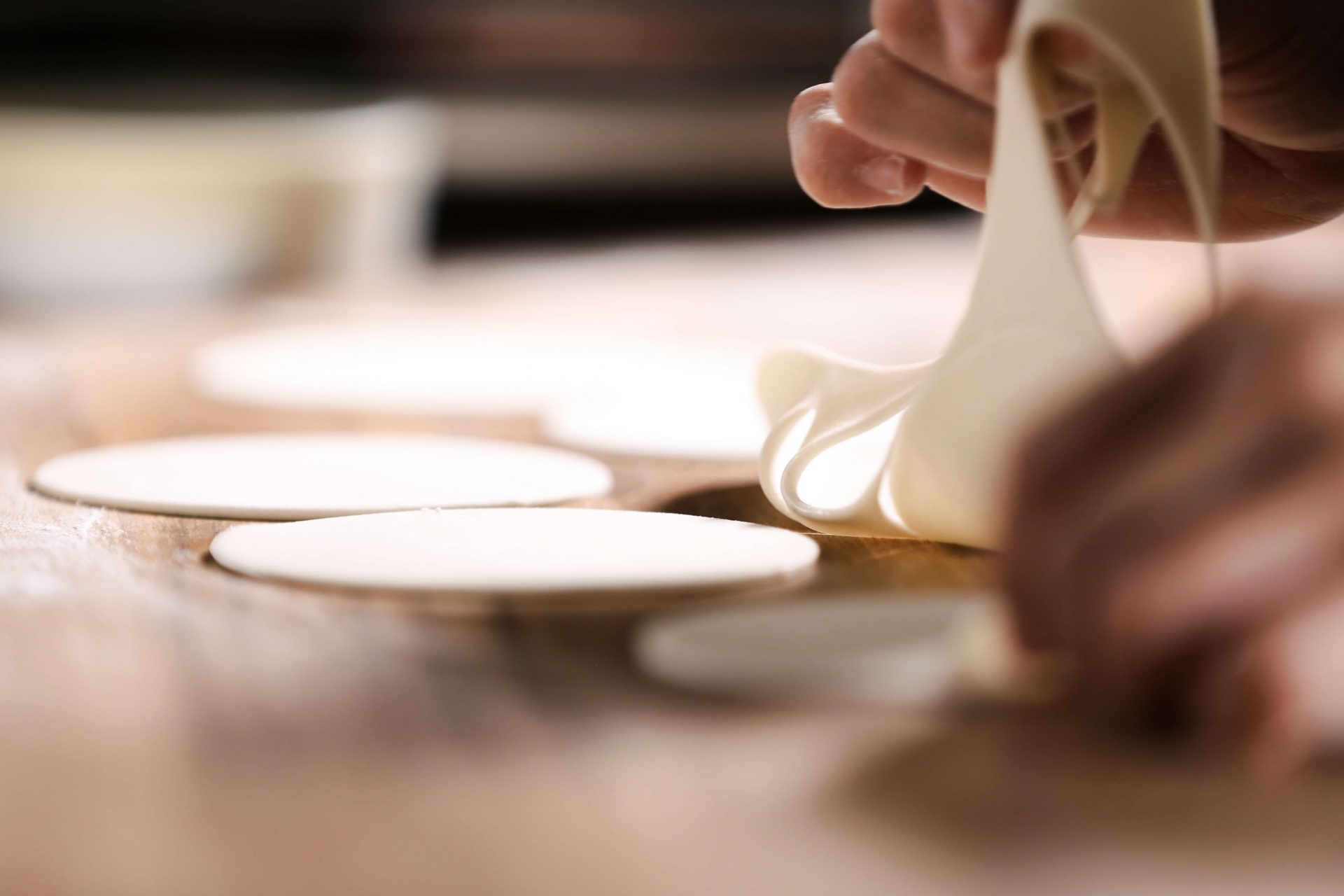 As she came to explain, Alma was inspired by this kind of comfort food, but with a lot more finesse (and a little touch of Anna magic) behind it. And this was evident in her dishes, from her cabbage dumplings with plum sauce, to her pork wontons and noodles with soy and black pepper. Each meal is carefully crafted in a way that elevates "peasant food" to the levels of Toronto's finest eateries.
When asked about the key components she looks for when creating a dish for Alma, we were a little surprised by her answer: "It starts with a vegetable always. And then it goes to the heavier stuff, like the protein. I sort of work backwards in that way. I feel like sometimes people are so focused on the protein as the main component of the dish when it doesn't always have to be that way."
And her favorite ingredient to work with at the moment?
"Right now, I'm loving bitter melon. I would like to bring it to the menu, but I also have to think about my diners and how they are going to receive it. I'm working on a dish with bitter melon and salted duck yolks, so we'll see how that comes along."
From our experience dining at Alma, and the way she so boldly experimented with food, it was clear that Anna knew what she was doing. But we were curious about the journey that honed her remarkable (and humble) talent, and brought her to this cozy space on Bloor West.
Anna moved to Canada at 19 to go to culinary school, without so much as having cooked spaghetti. She had an abundance of experience cooking Chinese and Indian dishes alongside her mother, but the more classic cuisines, such as French and Italian, were completely foreign to her. She knew she had to learn the fundamentals of cooking, which, as far as she was concerned, stemmed from France. Like any hard-working aspiring chef, she went on to stage at as many restaurants as possible, getting her foot in the door at every opportunity. One such experience that stood out to us was at Scaramouche. Fresh out of school, she went straight for one of the city's most renowned, upscale spots. Her quality and quiet determination must have been suitably impressive for head chef and owner Keith Froggett, who offered her an unexpected opening. For someone so early in their career, this was no mean feat.
"I could not say no because that's a restaurant where a lot of cooks want to work, so once a position opens up you should definitely take it because they don't open up very often."
She ended up staying at Scaramouche for four years, where she worked every station and really sharpened her skillset as a chef. But eager to push herself even further, and to leave the city and experience something new, she headed for London, England, with no plan and no job lined up. A bold move indeed, but we were coming to realise that, though humble and reserved, Anna was fearless and undoubtedly confident in her ability.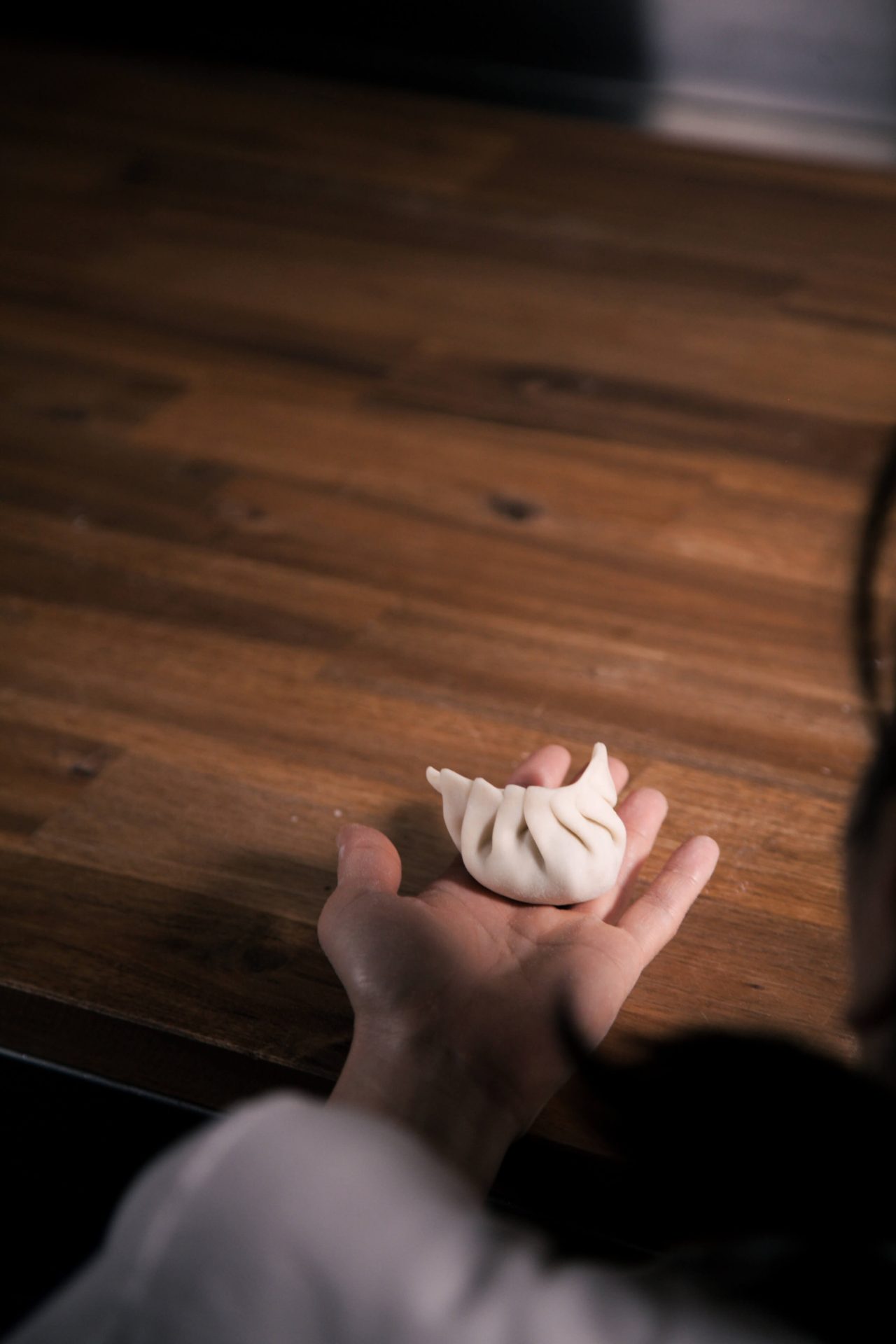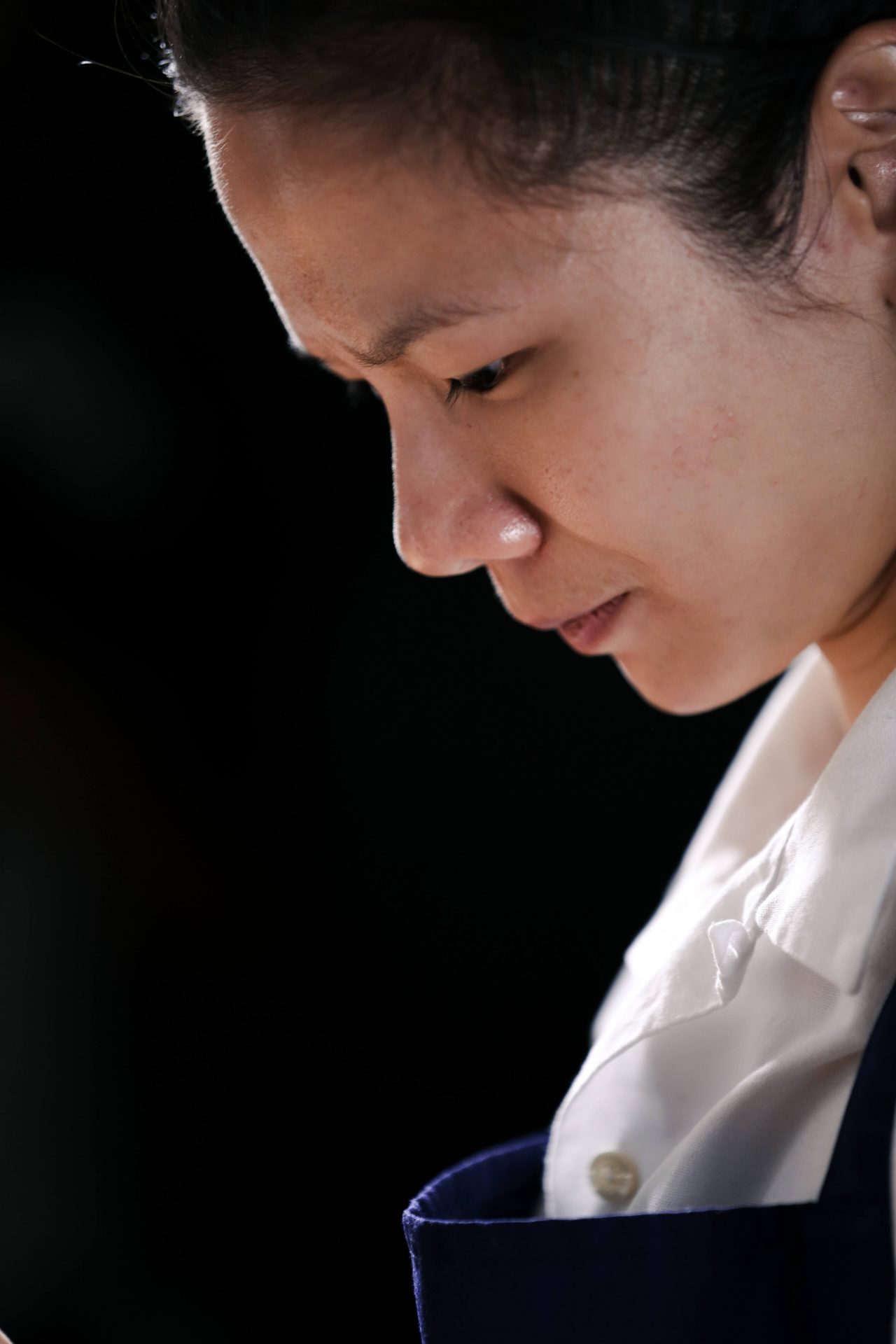 She had a vague ambition to work at Murano, Angela Hartnett's Michelin-starred restaurant, but had no expectations of actually landing a position. "But somehow the stars lined up, and I was lucky enough to stage there. Somebody had just left that day so they offered me the job and that was it." She may call it luck, but as the saying goes: fortune favours the bold.
With a strong desire to learn to make pasta, she was put on that station from day one, and to this day claims it to be one of the most gruelling positions she's ever been in.
"You had to make about 7 different fresh pastas every day. You started at 7am and didn't finish until 1am. It sounds crazy, and there are some people that do it for years and years, and I was only there for 1 year. But it was nonetheless gruelling. [But] I'm better for it."
Coming close to burnout, Anna knew it was time to move on to something with a slightly slower pace. Staying in London, she started working at a restaurant called Zucca, where her schedule was cut almost in half. To Anna, the food at Zucca was so unbelievably good and simple, yet at the same time everyone had a sense of work-life balance. This was a "eureka!" moment for Anna, and her aspiration to open her own restaurant grew deeper.
"I thought: okay, it is possible to open a restaurant that is sustainable, and where you don't have to work to the bone every day, and you can have a life, and you can make beautiful food."
With this dream now top of mind, she finished the year at Zucca, then moved back to Toronto. Inspired by everything she learned in the UK, she went on to open the Actinolite restaurant with Justin Cournoyer, and continued her impressive resume by helping to open Buca Yorkville, where she perfected her pasta dishes and continued her food education by mastering the art of bread making. But she wasn't done there. The big achievements kept on coming for Anna, as she followed up Buca with being hired as the executive chef at Figo, where she stayed for two and a half years. And finally, after her years of hard work and dedicated learning, the dream of opening her own restaurant came to fruition when she found the perfect space – Alma.
"Alma is a latin word for 'nourishing' and 'kind', and that's what I wanted this whole place to embody."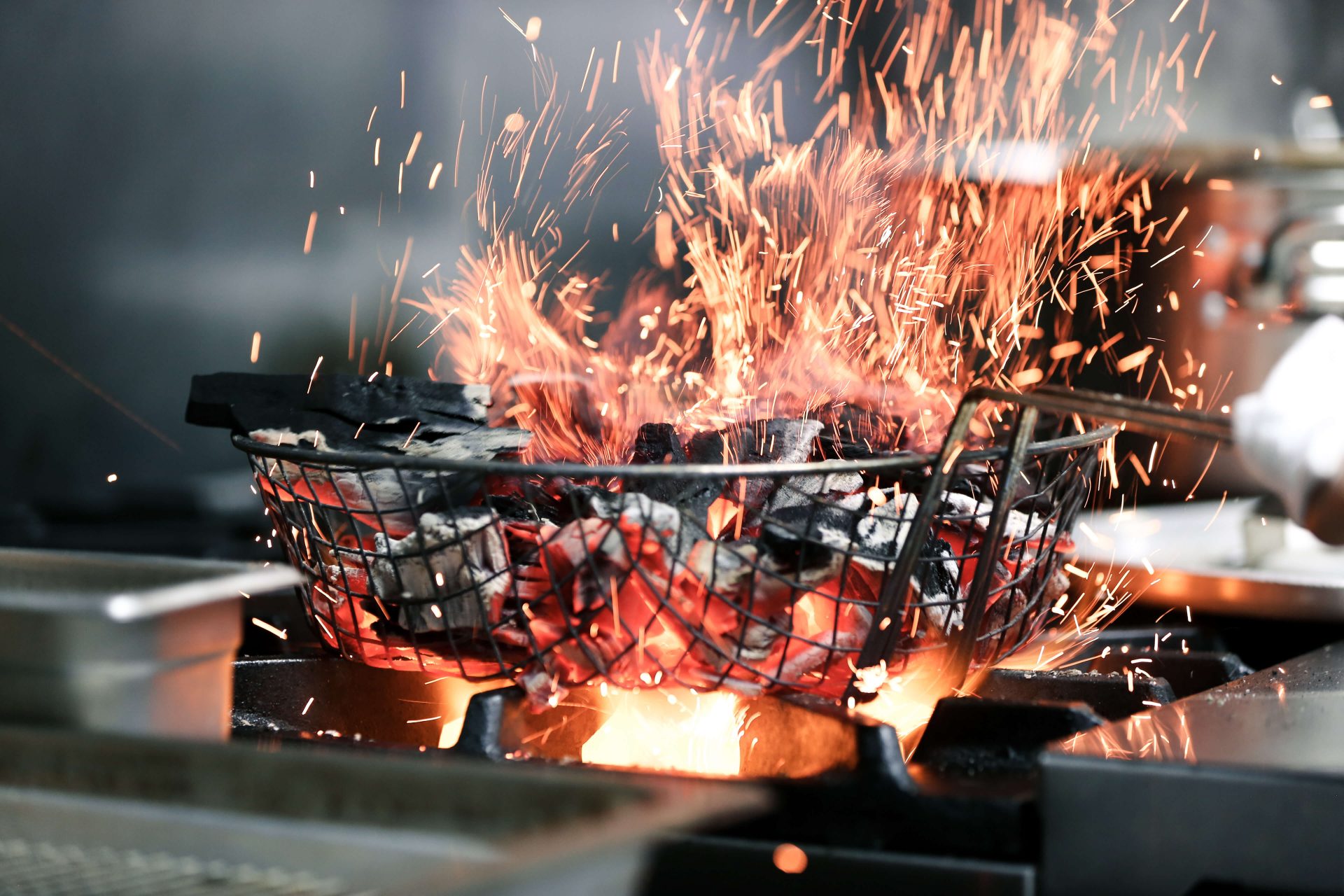 The name is simple yet beautiful, just like the design of the restaurant.
"The design of the restaurant is done entirely by me, of course with help from the small team that is Alma. It's meant to be comfortable, but simple and not complicated. The benches are here so that it creates a sense of informality, so it isn't tablecloths or anything like that. We like to keep the service very casual. By "casual" I mean that the service is casual, not that the food is casual in any sense. We pay a lot of attention to the food, but we wanted it to be something very comfortable. You don't have to come in and have a start-to-finish meal. You can come just for dessert or just for drinks. That's how I created the space. I wanted it to be very seamless and minimalist. You can see the shelves have no backing on them, the picture frames are very clean cut, and the little hues of green. That's what I wanted."
Alma represents Anna's way of life. She lives simply, and has since she was a child. The restaurant takes up most of her time, from shopping for ingredients, to testing different dishes, to experimenting in the kitchen. Even her days off are spent reading or watching food documentaries. "It's an obsessive thing", she confessed. So entwined are the lives of Anna and her restaurant that the food served at Alma mimicks how Anna eats on a daily basis. The space itself seems very much like an extension of her home.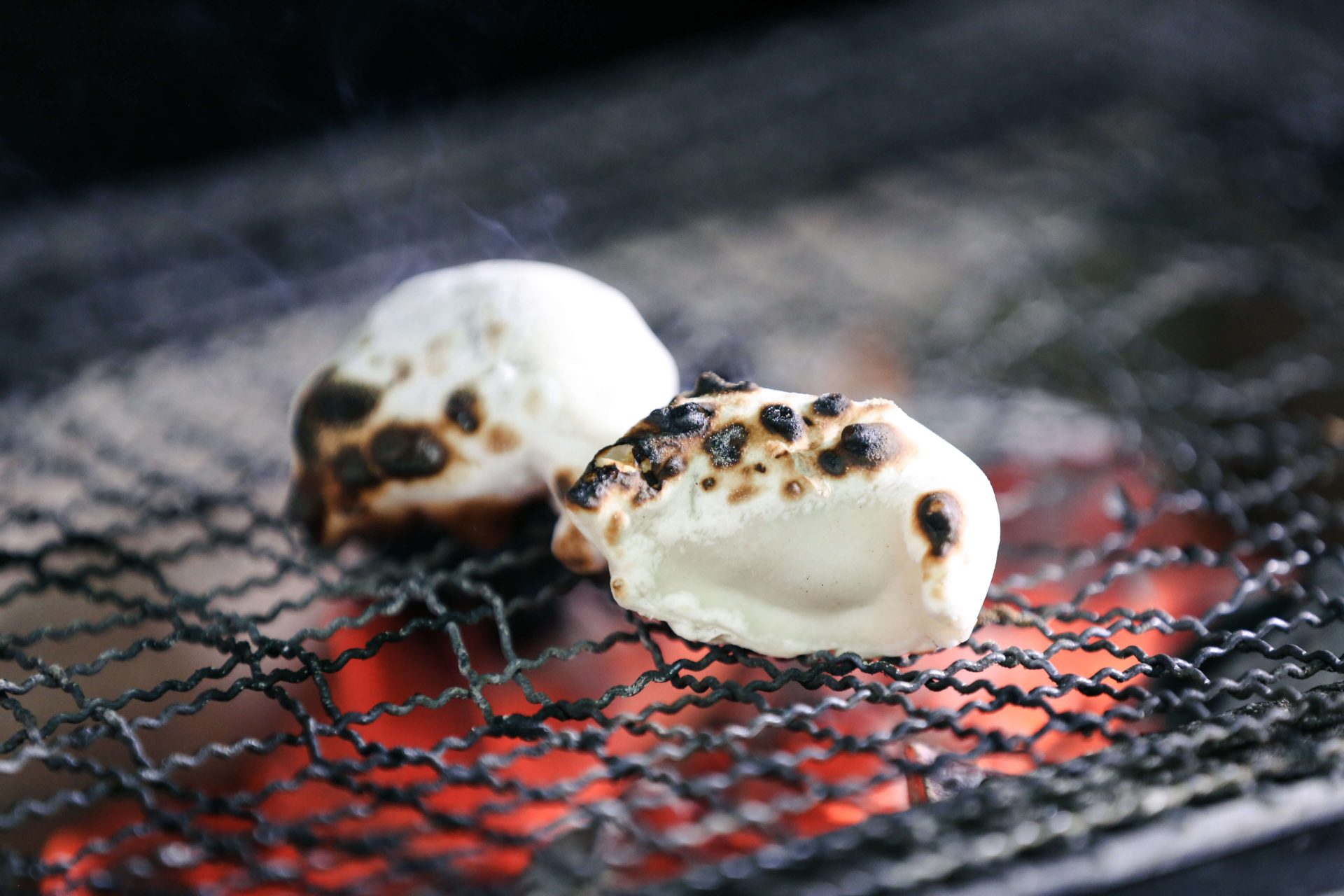 This dedication and focus on simplicity, on not taking more than you need, comes from her mother. To Anna, this is someone who has been a strong inspiration in her career.
"My mother is a complicated, wonderful woman…When I look at her, she is the most confident woman I have ever known in my entire life. She is a very good cook. When you ask her for recipes, there are no recipes. It's all 'a handful of this' and 'a pinch of that'…She was [also] a very philanthropic person. She gave a lot to people who had less. But then she was also very much a provider in terms of both being a housewife, and very much taking care of the whole family. I'm the youngest of 5, and she was a mother as a whole. My personality and the way I cook is a lot of her more than anything else."
This sparked our curiosity, and we wondered if any dishes offered at Alma were directly inspired by her mother.
"Right now we have a cod dish on the menu, which is very simple cod that is stir-fried with some bean sprouts, fermented lemon, and a little bit of garlic. So very straight up, and there's nothing much more to it. It's accompanied with a bit of glutinous rice that has fried garlic and sesame seeds folded into it. I grew up eating that – we would have fermented lemons in jars all year round, and that would show up in a lot of dishes."
We could have spoken with Anna all day. Her humility, in spite of all she has achieved, was utterly charming, and her smile and passion for food were infectious. But the snow was falling hard outside and we suspected she was probably itching to get back to work. And so we proposed our last question: what is food?
Her answer, we thought, was an embodiment of everything that we had come to see in Anna's character – humble, human, thoughtful, and devoted: "Food is something that nourishes you…Food is a language that can really bring people together and create warmth."
Anna Chen. A remarkable talent, and a wonderful human.