Ashley Jacot de Boinod
Luckily for Torontonians, the perfect doughnut might be right on the city's doorstep.
We began our visit with Ashley, owner and operator of Glory Hole Doughnuts, by splitting a fan favourite: the toast and butter doughnut. "Whipped brown butter frosting topped with sweet breadcrumbs and cinnamon." Yes, it is as good as it sounds. The artisan doughnut shop opened their doors in 2012 in Parkdale, and earlier this year opened their second location in the east end with no sign of slowing down.
As we set up for our shoot and interview with Ashley Monday morning, the buzz in the store was continuous as people shuffled in and out for their morning coffee and sweet treat.
But why doughnuts? We wanted to know right off the bat. Ashley told us of her memories baking bread with her grandmother, and her early love of working with yeast. She remembers asking herself, 'what's my favourite yeast product?' and without hesitation the answer was doughnuts.
"From that thought to when I opened Glory Hole was a 1½ to 2 year process and I just kind of went in blind and I knew it would work. I just kept believing it would happen and then here we are. It came really quickly."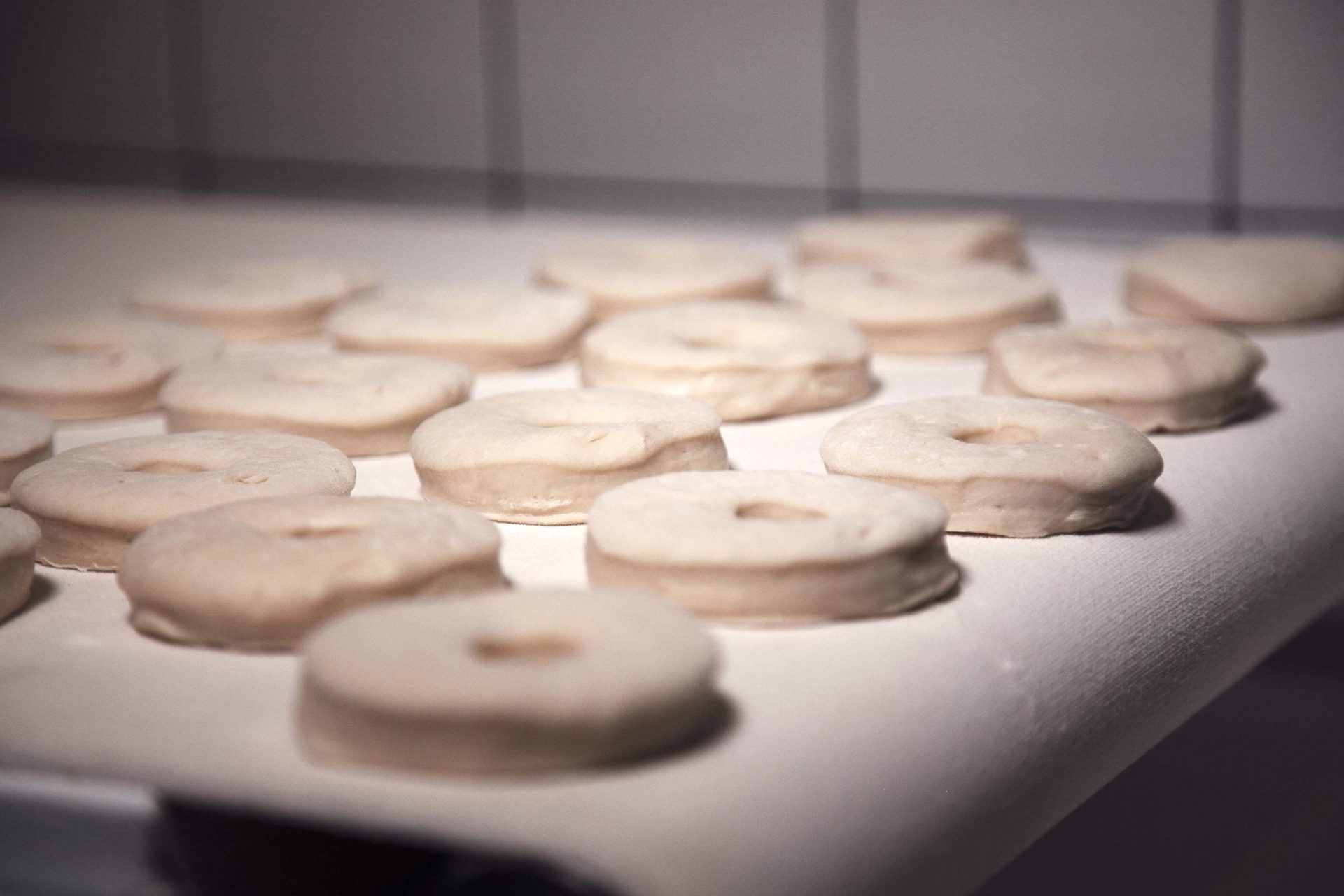 But that's not to say Ashley didn't pay her dues in the culinary world before opening her own space. As someone who knew their passion early on, she went to study culinary arts soon after high school. After graduating, she started working at Rancho Relaxo then moved on to Il Fornello, Scaramouche, and Buca where she started to take fine dining seriously, always knowing she wanted to apply these experiences to a business of her own one day.
"There was a very pivotal moment when I was at Buca. I was in love with the team that was built there, but I felt if I was going to work that 14 hour day I wanted to do it for myself, so I kind of decided from there that was the journey I was going to take."
And so the wheels were set in motion. But this journey didn't come without its tribulations. We wanted to get down to the nitty gritty of opening your own spot. Ashley explained that for her, the most difficult part of going into business with yourself is learning to be comfortable with the unknown. "Is it going to be successful? Are people going to show up?" Unfortunately, there's no manual for this. What she remembers in particular about opening the Parkdale shop was being left high and dry by a contractor, and the trial and error of hiring the right team. She remembers it being so incredibly difficult to manage these feelings of uncertainty at such a young age.
And the difficulties didn't stop when the doors opened either.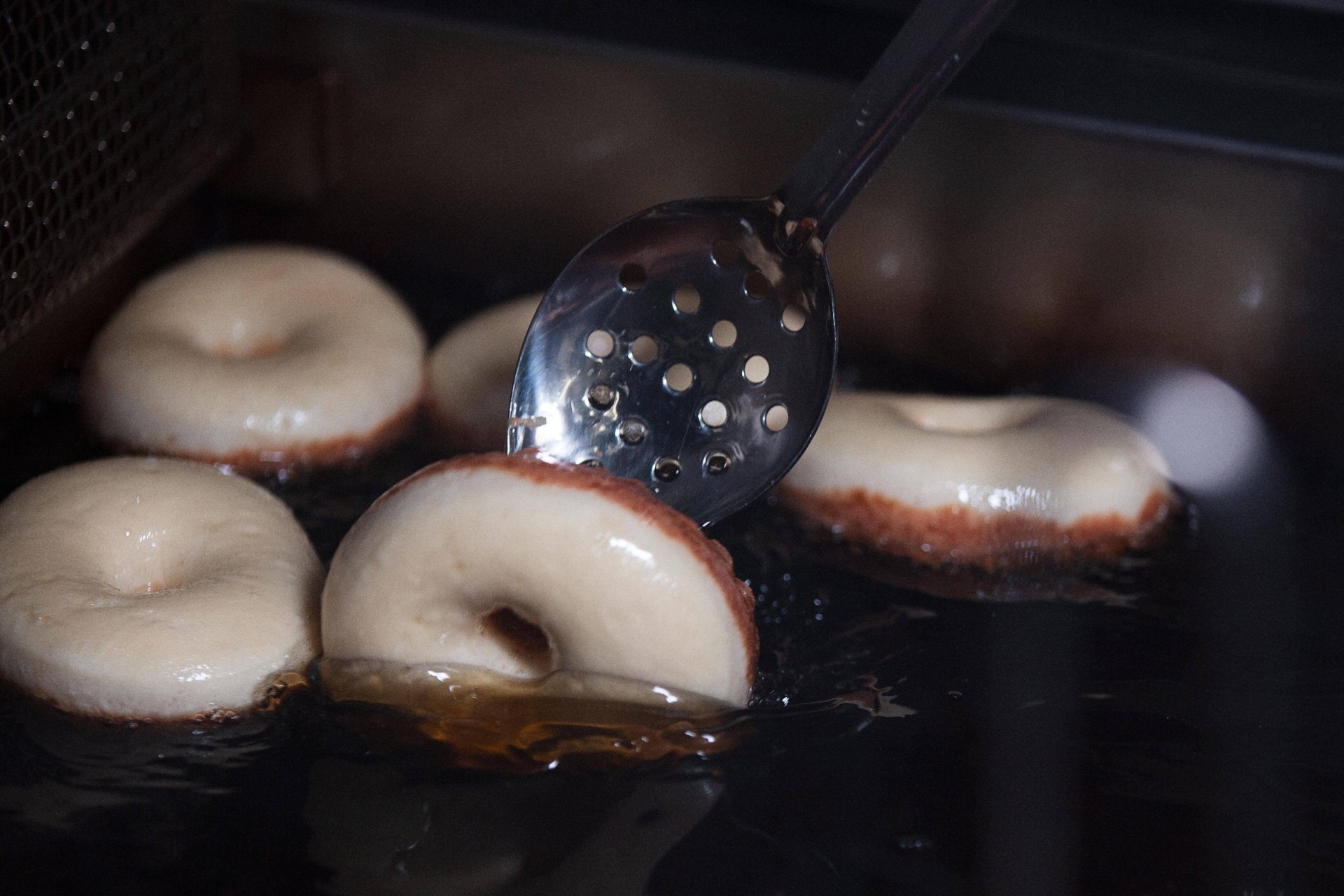 "The challenge I continue to struggle with is not buying into the comments made on social media, not taking it personally and trying to shrug it off. All I want to do is offer really good doughnuts and create a positive atmosphere for people to come into, and a positive culture for my staff, and it's sometimes a struggle to shrug those negative comments off."
Although Ashley worries herself with online negativity, we should point out that the good comments outweigh the bad by an absolute landslide. How could they not with delightful flavours like Ferrero Rocher, Strawberry Rhubarb Cheesecake and Raspberry Pistachio? And with people as sweet and funny as Ashley and her staff greeting you as you walk in, it's hard not to fall in love with this amazing little shop.
But beyond the delicious creations and wonderful people, one of our favourite things about Glory Hole is that seasonality plays a big role in both locations. It has always been present in every restaurant Ashley has worked at in the past, and she is passionate about serving food when it's fresh and at its peak. That's why at Glory Hole, she has ensured that their menu changes twice a year with a spring/summer menu and a fall/winter menu.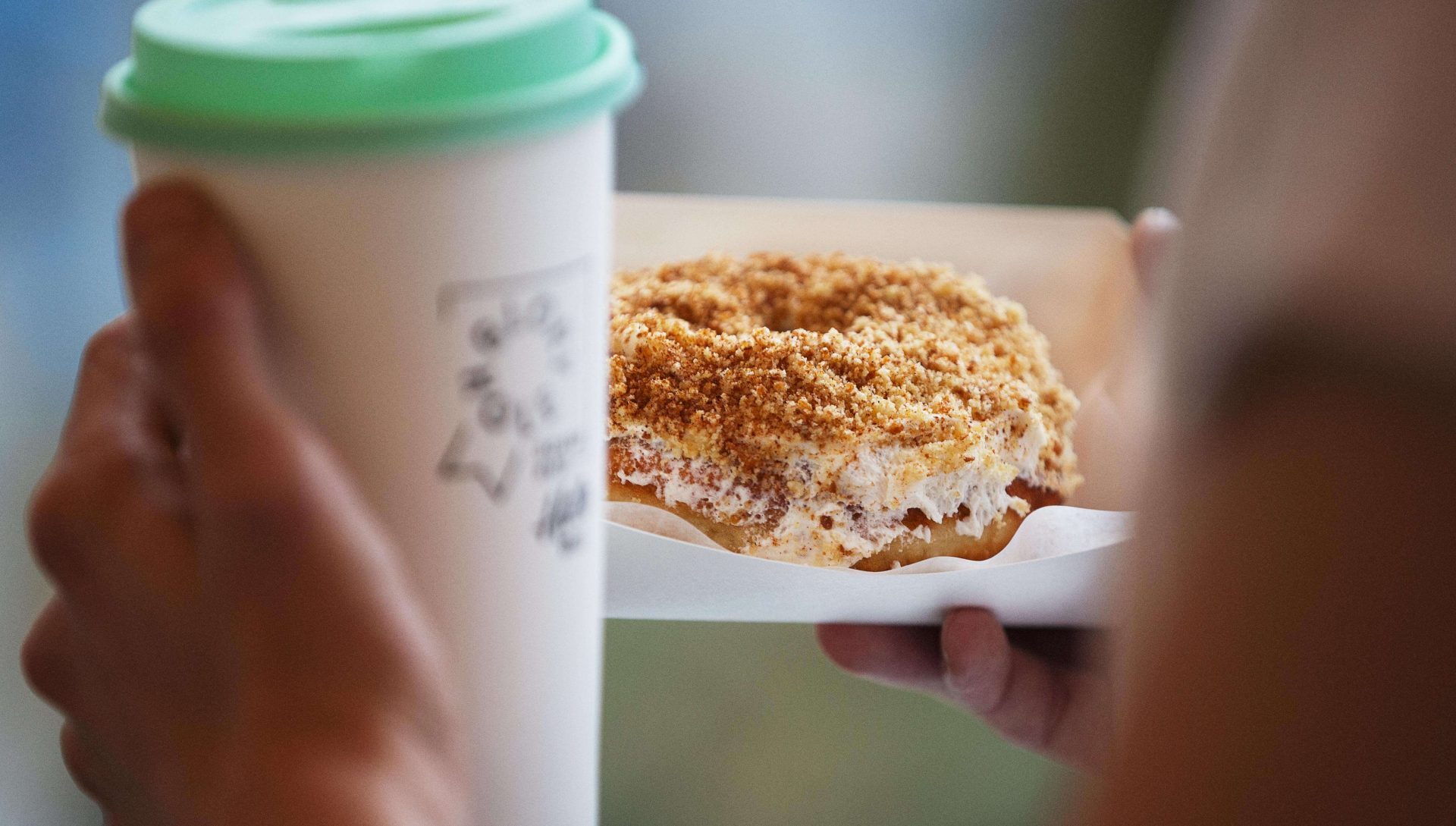 Having seen that her industry experience had heavily influenced her approach to seasonality, with 18 years under her belt we knew food must have had a lot of impact and meaning in her life. We were curious to know exactly what that meaning was. "I come from a large family, and food was a way for us to be together." But not only did food mean family time for Ashley, it also taught her some important principles. Her family was known to have sponsored many less fortunate children from across the globe, which meant a pretty strict no-waste policy in their household from early on.
And it is clear that these morals have bled into Ashleys career today. When opening the first shop, she knew that this was her chance to give back to the community by donating leftovers to Park, the community centre just across the street. She also fostered partnerships with CAMH and George Brown and their augmented programs, helping people gain confidence through cooking – something that is incredibly important to her.
Filled with inspiration from her attitude, and her obvious ambition, it was nearly time to make for the door with pockets full of the doughnuts we'd been eyeing all interview. But before loading up on confectionary, we couldn't leave without knowing one last crucial thing: how do you make the perfect doughnut?
"It's quite lengthy. We use a cold fermentation process, so for all of our yeast doughs that means they're mixed and cooled in the fridge overnight and then we roll it fresh the next day.
A lot people in a yeast recipe use scrap dough and we've been using the same scrap dough since day one and it helps to contribute with flavor in fermentation. Temperature and atmosphere can really affect the dough from day to day so it's a challenge, and I like it."
So maybe the perfect doughnut isn't as easy as we were hoping. Looks like we'll have to come back to Glory Hole…