Ryan Campbell
An obsession with Italian food and some serious hard work has given Toronto one of it's best restaurants.
Walking into Il Covo for the first time, through grandiose doors that looked like something out of Game of Thrones, we really did not know what to expect from today's chat with head chef and owner Ryan Campbell. Our first impression of the setting seemed to establish the tone – an incredibly refined space, adorned with beautiful and eclectic Venetian-inspired decorations. Far from feeling like a space in downtown Toronto, we felt more as though we had been transported into an authentic Italian fine dining experience.
With this impression, you can forgive us for thinking that the head chef of such a place might be as eccentric as the Venetian masks that populated the walls. But somewhat unexpectedly, we were greeted by a much more typical Torontonian, complete with plaid shirt, Starbucks in hand, and a beaming smile. It was immediately obvious that rather than being a slightly stereotyped, larger-than-life chef you might envision in a place like this, Ryan was down-to-earth, humble, and incredibly accommodating.
Moments after walking in and changing into his chef attire (it's important to look the part for a Faces of Food interview, of course), he offered us espressos. Rather than leaping straight into an interview, we had a great conversation with him about what he does, what we do, and the space we found ourselves in. Touring some of the art pieces on the walls, he showed us an ornate little corkscrew perched up on a shelf. "This is the first thing we bought for this place", he told us, revealing that this was in fact a $400 corkscrew (apparently not all corkscrews are created equal).
But as the interview eventually got going, his answers revealed more and more of his personable nature. Even his route into cooking was remarkably normal. "I started off in the industry by washing dishes at a Swiss Chalet when I was 11… and loved it. After a couple years of washing dishes at a couple of restaurants in my hometown, that's when I realized I wanted to get into kitchens and cook".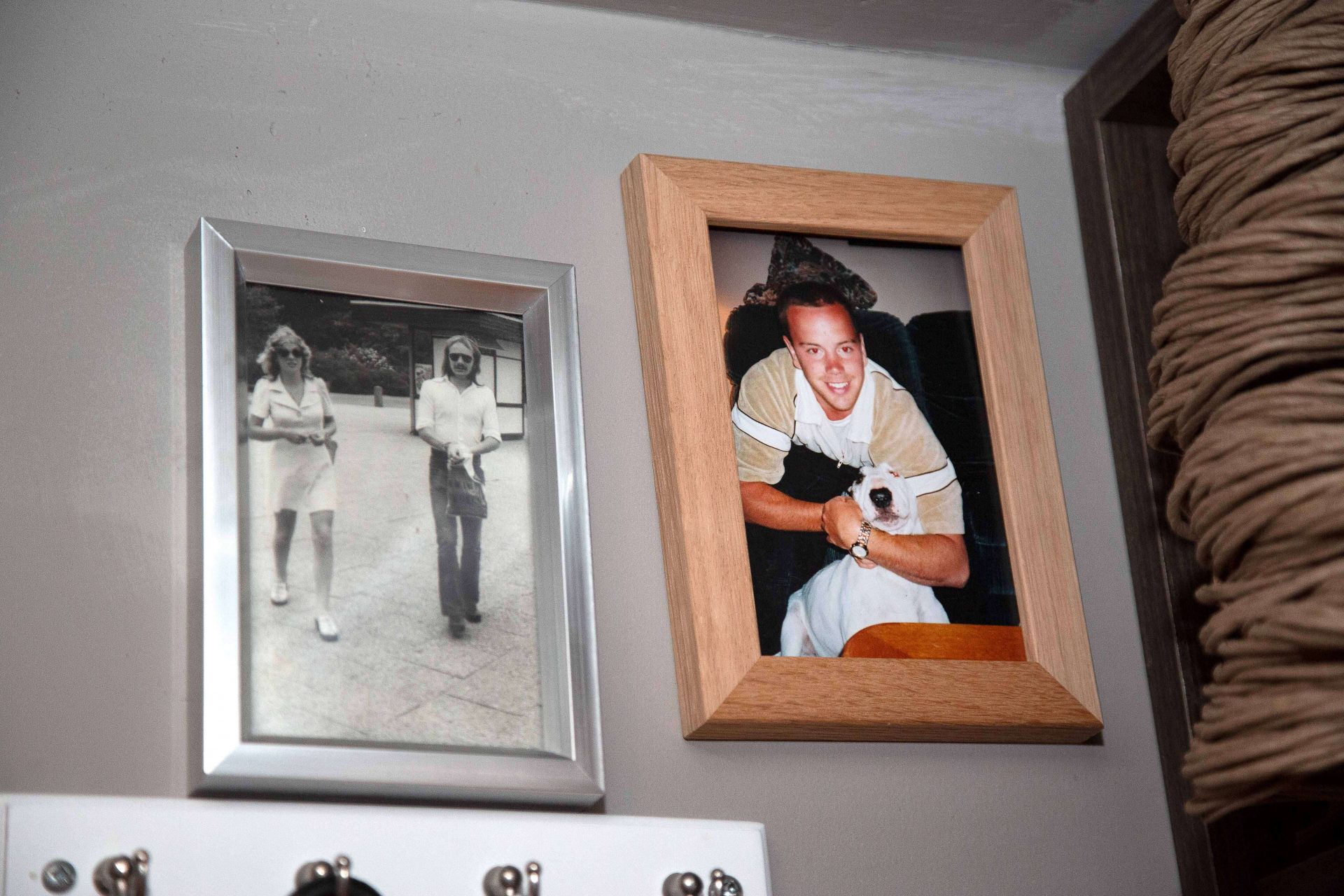 Finding such joy in something as simple as doing the washing up goes back to Ryan's childhood. From a young age, working in a restaurant appealed to him, and he gravitated towards the energy in the kitchen. Washing the dishes was an avenue to be involved in that environment, and just being in those surroundings excited him. It was a tangible step towards a passion that had been present since his earliest memories. As he put it, "other kids were watching cartoons, and I was watching cooking shows."
Whilst his early TV habits initially made him think he wanted his own cooking show, this dream eventually began to transform into a desire to open his own restaurant. And fast-forward to today, here he was, sitting in the place kick-started by that early ambition. But even as the owner and head chef of a stunning location like Il Covo, he still gets his hands dirty in the running of the restaurant. If there is cleaning to do, or electrics to fix, Ryan will always try and do it himself. Rather than calling someone else, he prefers to learn something new and see to it personally. "I'm trying my best at being an electrician and a plumber and all the things that go hand-in-hand with having a restaurant."
It is rare to encounter someone so willing to put their all behind absolutely every part of their business. Yet despite his immense hard work and the beautiful eatery that resulted, things have not always gone Ryan's way. When musing over his biggest failure, he told us of the struggle to get Il Covo open on time. "I've been lucky enough to do pretty well wherever I've gone. I've always worked hard and treated everyone with respect, and it's helped me a lot. But opening this restaurant was almost a failing point…it was just so over-budget and so pushed back."
As the build up to the opening was reaching a crescendo, Ryan was struck by a feeling of helplessness. "There was a point where I went away for a weekend and came back to look at my calendar and saw that there weren't any meetings, and I had done everything I possibly could from my end. At that point I realized I had no control over the situation and I felt for the first time in my life I didn't have any control and that was very overwhelming for me."
But after this struggle, anxiety, and doubt, Il Covo was finally opened, turning possible failure into one of the proudest moments of Ryan's career. With an amazing team behind him, Ryan was finally able to share his food with guests in his very own place. "Doing your best to have amazing food and share that with guests, and [to] have friends and family come to the restaurant when you open and all these people are so happy for you when you've just achieved your dream, it's priceless."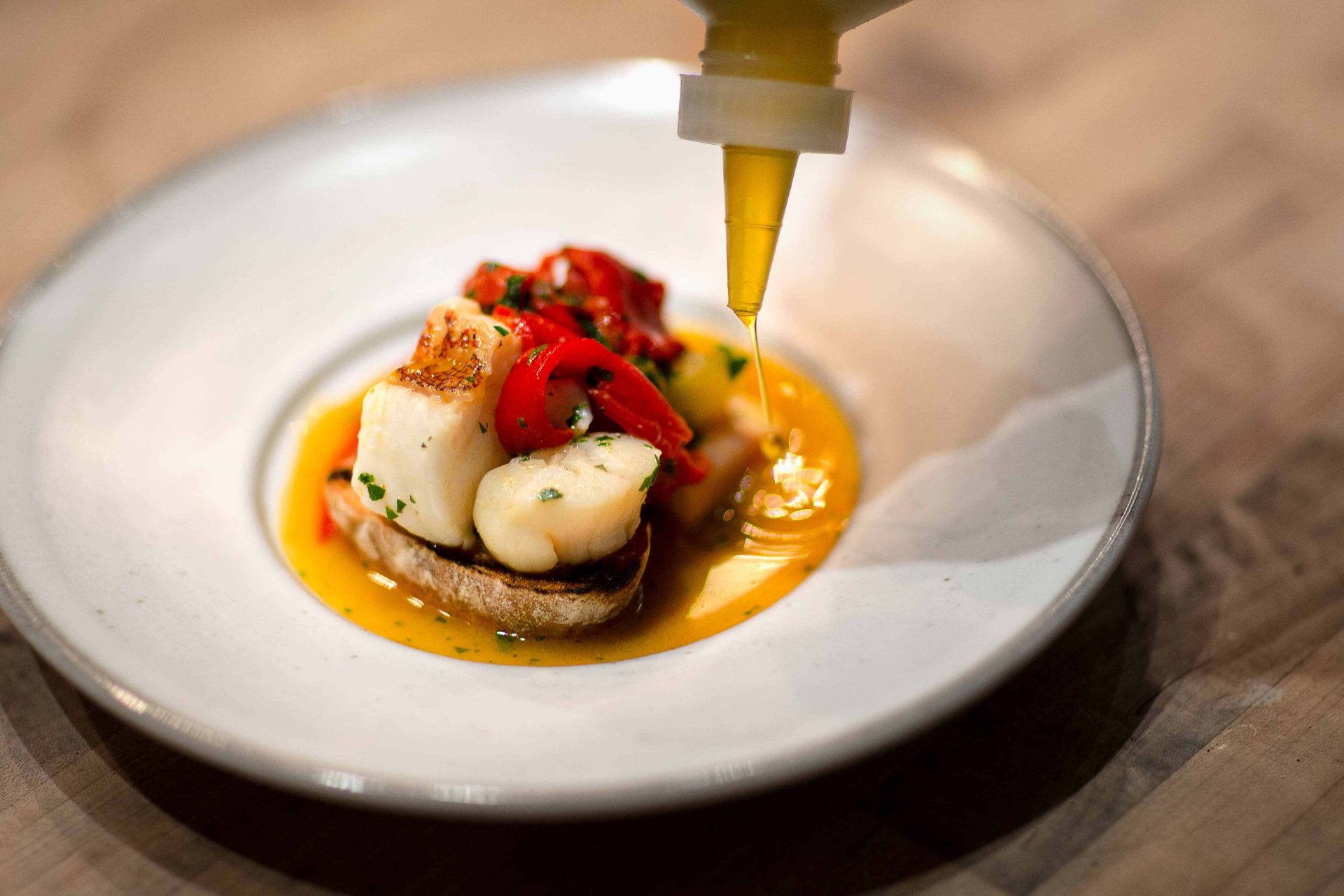 And now, with those woes behind him, Ryan Campbell is plying his craft in the heart of Toronto. "We dig deep for inspiration from traditional Italian food, and then [sometimes] we try to reinvent it using modern techniques…[but] we don't want to change it completely." He delivers his style in a beautiful menu, offering items "from the pasture", "from the sea", "from the garden", "from the cheese maker", and "from the pastry chef".
Presenting the food with such simplicity and clarity, Ryan says, is "a way for us to create individual tasters all across the menu. So if you came in and just wanted veg, or just want seafood, you can have a tasting menu of just that. But you can also have a little of everything and put together your own menu. It's a classic italian way to eat and our servers help guide you with that."
This style of eating, with small tasters brought together to create a meal, comes straight out of Venice. Cicheti, as Venetians call it, are small snacks and side dishes, typically eaten in the bars of the picturesque Italian city. There are no large "main courses" at Il Covo – you have to explore the menu and sample the stunning variety of food on offer. Eating here can be a true food journey, through flavours and combinations you would not have experienced before.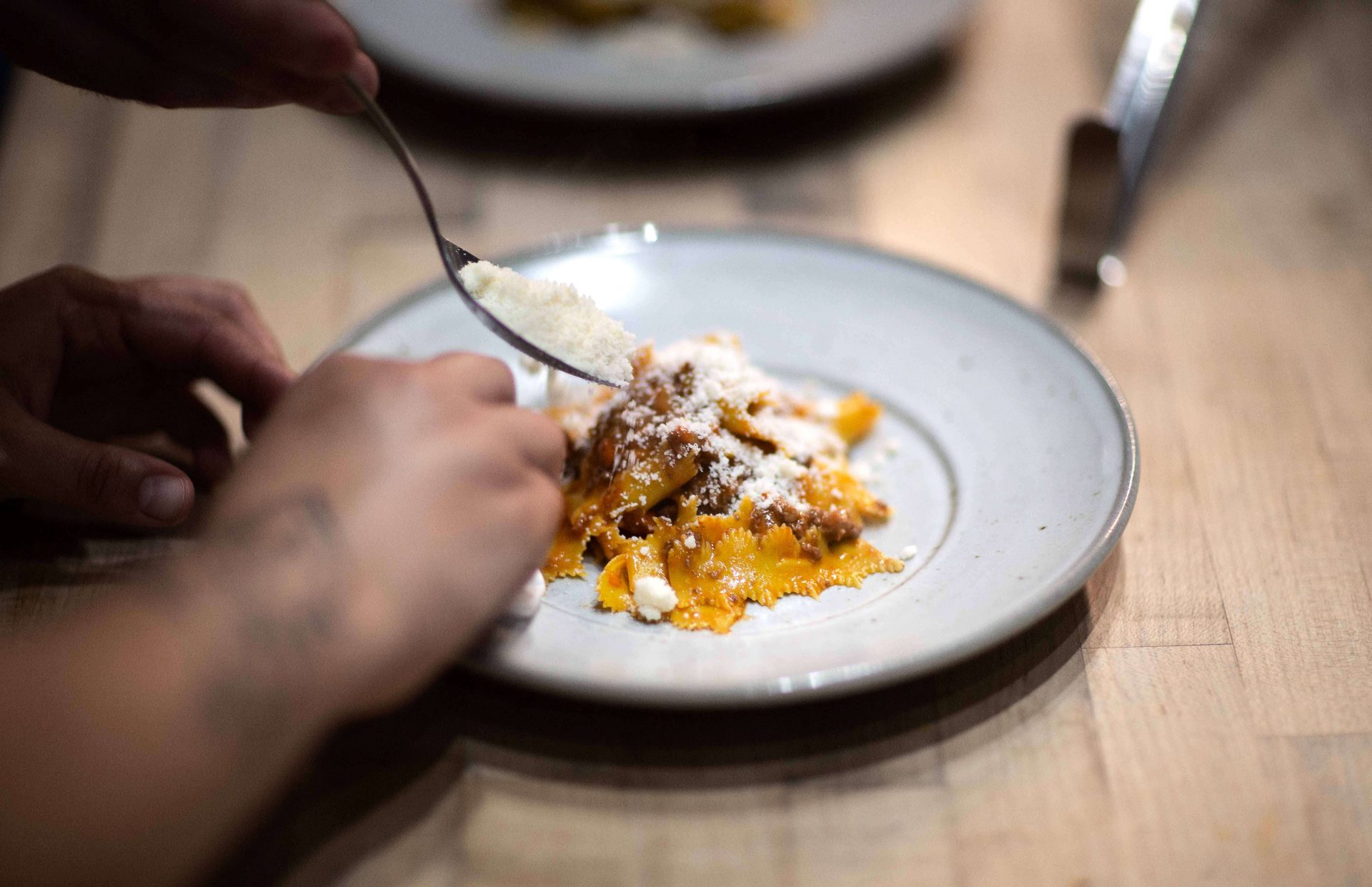 But with this obvious love for Italian food, it got us wondering – why Italy? And, more specifically, why Venice? Other than the slight bias of having Italian heritage, Ryan says he has always been in love with the cuisine and the lifestyle. So much so than when he was 25, he moved to Italy without much of a plan, simply knowing he wanted to learn. "I moved to Italy, and I did it with no fear whatsoever…I was there for a year and a half and wanted to learn the language, the food, and the culture". Even without a plan, his drive and ambition quickly saw him progress in his career, finding work at some impressive places. "I was able to work at a Michelin-star restaurant out there, and that's something I'm really proud of."
Reflecting on his time in Italy, Ryan offered a little advice to aspiring chefs, encouraging future cooks to consider making such a trip. "I think it's important to venture out of your comfort zone and try something new. It's a challenge, and a fun thing to throw yourself into [to] better yourself. One thing is cooking but it's another thing trying to cook in a kitchen where you don't know the language. I think it's good for everyone to experience that at some point because it's just another layer."
Bold journeys into the unknown aside, Ryan's love for Italian cooking might also have been somewhat inspired by his close friendship with another of our featured chefs, Rob Gentile. These two worked together at North 44 when Ryan was just 19 and Rob was 21, and Rob's own love for Italian food rubbed off on Ryan. "He definitely had a great impact…He was junior sous chef, and putting specials on the menu with an Italian influence. I loved everything Rob was doing, and loved learning from him." They progressed in the kitchen together, with Ryan eventually moving on to Auberge du Pommier, and Rob to Buca. Today, this bromance is still going strong, with the pair talking most days. "[We] pick each others brains, we go back and forth with recipes and trade them. We write recipes in the same format and it's almost like we still work together in some ways."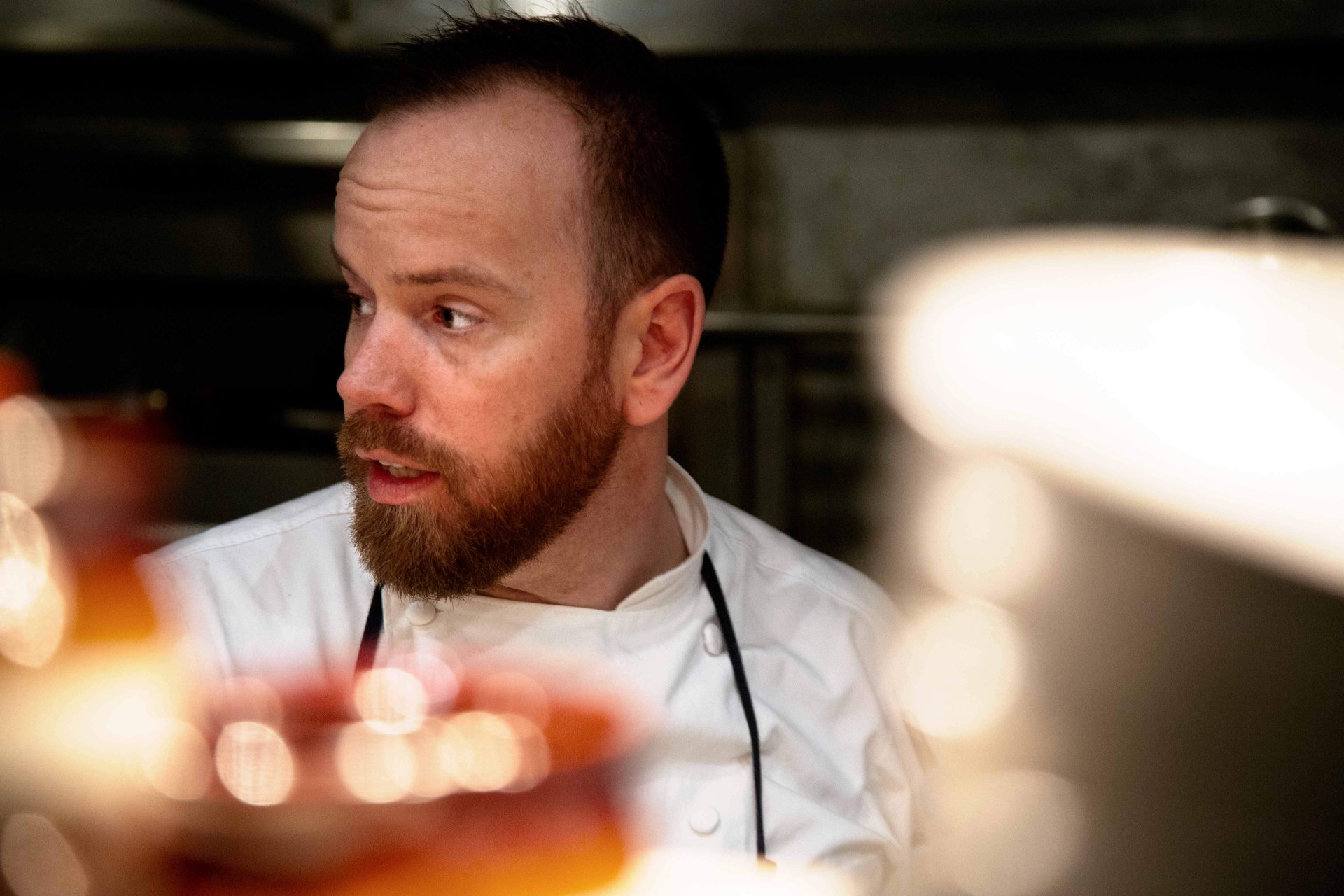 This friendship with another chef enamoured with Italian cooking, combined with his experience in Italy, only served to deepen Ryan's love for the food. Today, it would be fair to say, he is completely obsessed with it. "I'm totally content eating it and cooking it 7 days a week. Potatoes, tomatoes, eggplant…you give me those and I'll be okay for life."
So, having gotten to the root of his love for Italy, we explored the next pertinent question – why Venice? This, in large part, is down to his partnership with the general manager and sommelier of Il Covo, Giuseppe ­Marchesini. "Giuseppe and I have similar ways of eating, and we want to try many things. We want to let people eat the way we want to eat, and in Venice they have cicheti." Guiseppe himself is from Southern Italy, and was previously the wine director of Bar Buca.
This partnership between Campbell and Marchesini goes back some 10 years. Not only has it created a restaurant with a food style and an atmosphere devoted to capturing the essence of Venice, it has also created a restaurant with one of the city's best selection of wines. "Wine is everything for Il Covo", says Ryan. "Food and wine go hand-in-hand…You can't have food without wine." The way their selection is presented is a testament to this importance, with customers given what could more accurately be described as a tome of wines rather than a simple list. So whilst Ryan has been hard at work on wonderful recipes, Guiseppe has applied his immense expertise to pair every dish with the perfect wine.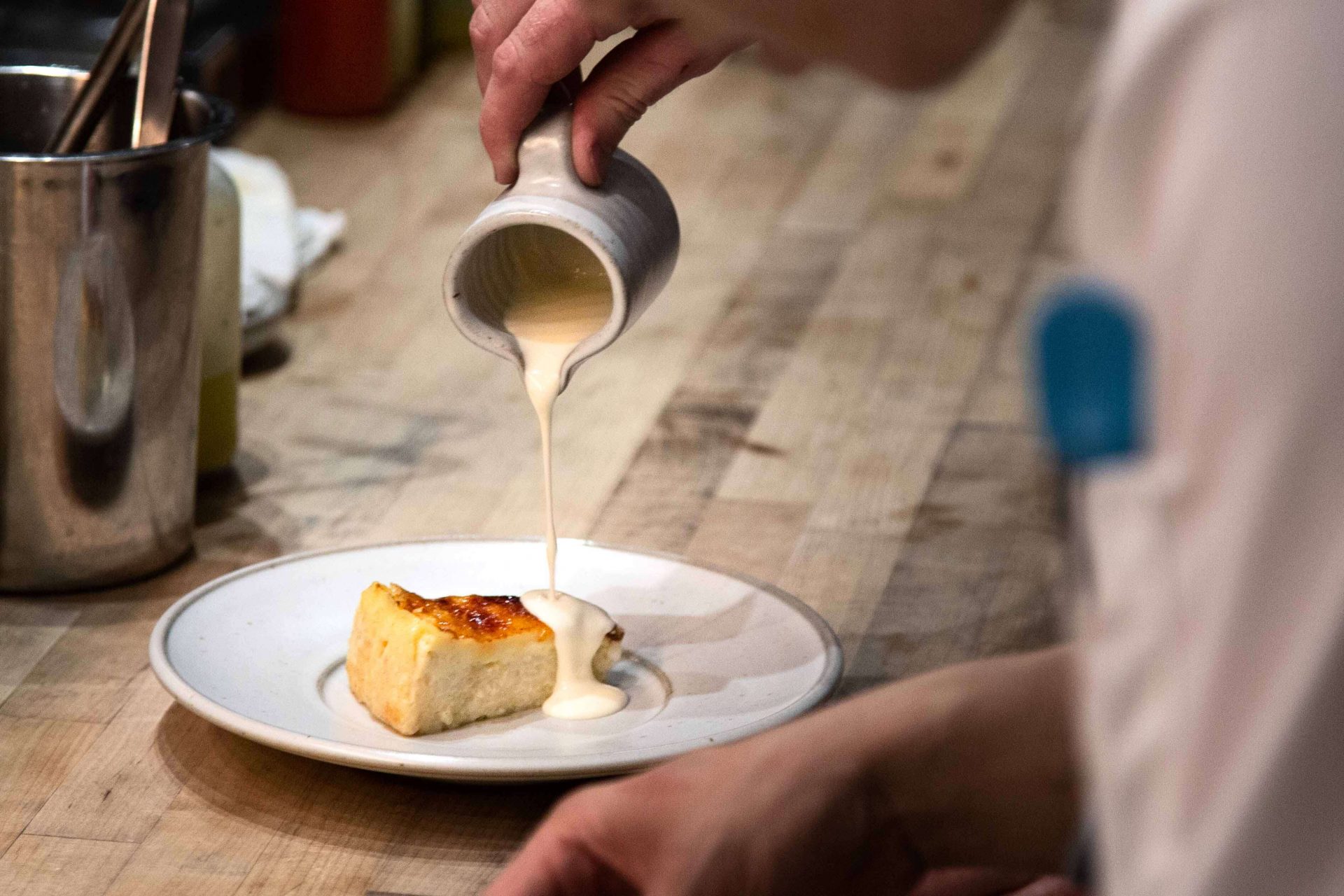 In Il Covo, this talented pair have brought a shared vision to life. But their partnership is just one part of a bigger team, and Ryan happily admits that it is this team that really carries Il Covo. "We want our guests to feel like they're cared for by family, [and this] all has to do with our front-of-house staff, and lucky for us we're working with the best people out there. I believe in our team 100%. Our family vibe in the restaurant means everything to us."
And we can certainly attest to that. In our short visit to Il Covo, we were made to feel incredibly welcome. It is clear that Ryan and his staff live and breath this desire to create a space with a familial atmosphere. He was generous with his space, as well as with his time, and we ended our interview just the way we started it. Ryan made another round of espressos, and we carried on chatting about the future and all things food.
When we finally got out of his hair, we were all left with the same impression. As well as being a ridiculously nice man, it was obvious that Ryan was absolutely in love with food. But just how much? Well, his answer to the question "what is food?" might give you a good idea.
"What is food? Food is the best thing in the world because it brings people together. You want to really make someone happy? Make them food. Who doesn't appreciate some food that's been made with a bit of love? Who doesn't appreciate someone making something soulful for them? If I eat something and I can tell there's some soul in it then that's hitting the nail on the head for me. That's the best."